Aquapark Dalmaland Biograd
Aquapark Dalmaland in Biograd na moru opens on April 28, 2023. It is a new entertainment center where both children and adults will find their fun. Dalmaland is a large water park worth over HRK 50 million. Aquapark Biograd will be a unique place with themed water attractions. Dalmaland will be a unique such entertainment center in general in Croatia, and only a few countries in the world can boast of a similar aquapark.
Pools, slides, water slides will join the already well-known Fun Park, i.e. Jurassic World, Space, Pirate Bay and Wild West. In this way, fun water rides on attractions will be combined with fun and swimming.
Bura Blast
Bura Blast is a slide with two competitive lanes that simulates the speed of the legendary Dalmatian bura, reaching 11.07 m/s. At the end of the descent, visitors can use a speedometer to find out how far the storm has carried them, which provides an extra dose of excitement and competitive spirit.
Dalmatian Delight
Dalmatian Delight is an attraction that is inspired by jumping into the water or the sea, a typical discipline that is practiced throughout Dalmatia and is an important part of the summer games. This attractive attraction offers a unique experience, where after each dip in the water you feel rewarded and full of great new experiences.
Mediterranean Madness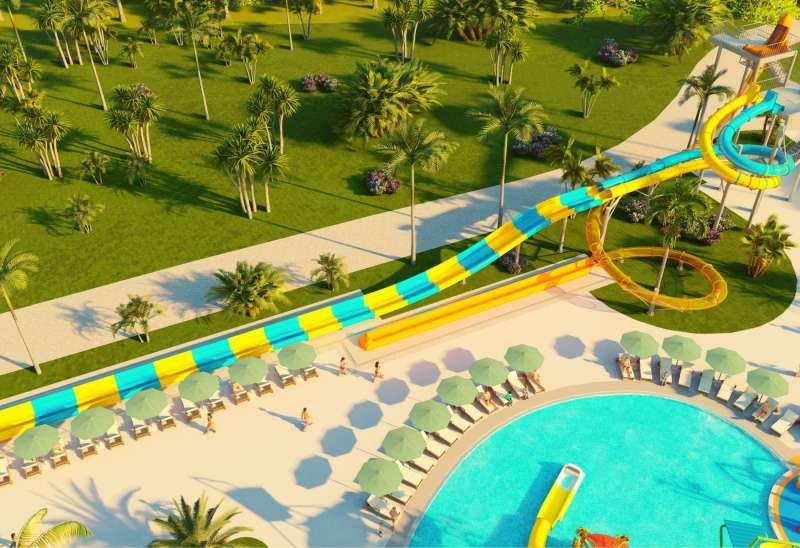 Free fall in the tunnel is a perfect combination of adrenaline and fun, inspired by the south – a phenomenon in Dalmatia that causes excitement and lack of concentration. This attraction gives you the opportunity to experience an unforgettable free fall and become part of the unique Dalmatian culture, exploring the paths of our Mediterranean Madness. Enjoy this unique experience that will leave you breathless.
And much more. Find the complete content and all available information on the official website:
CONTACT
X Jankolovački put 9, 23210 Biograd na Moru
Email: info@dalmaland.com
Phone: 023 630 377
Mob: 091 612 5524
Mobile homes
Popular destinations